Business Visa
Via our website it is possible to apply for e-visas (electronic visas) and regular visas for tourism and business purposes. Especially for companies and institutions that regularly apply for visas for employees, we offer the possibility to apply for visas easily and quickly via our business platform. So you can enjoy the following benefits:
Data only needs to be entered once per employee
For questions and advice, please contact your personal account manager
The ability to track the status of all visa applications live.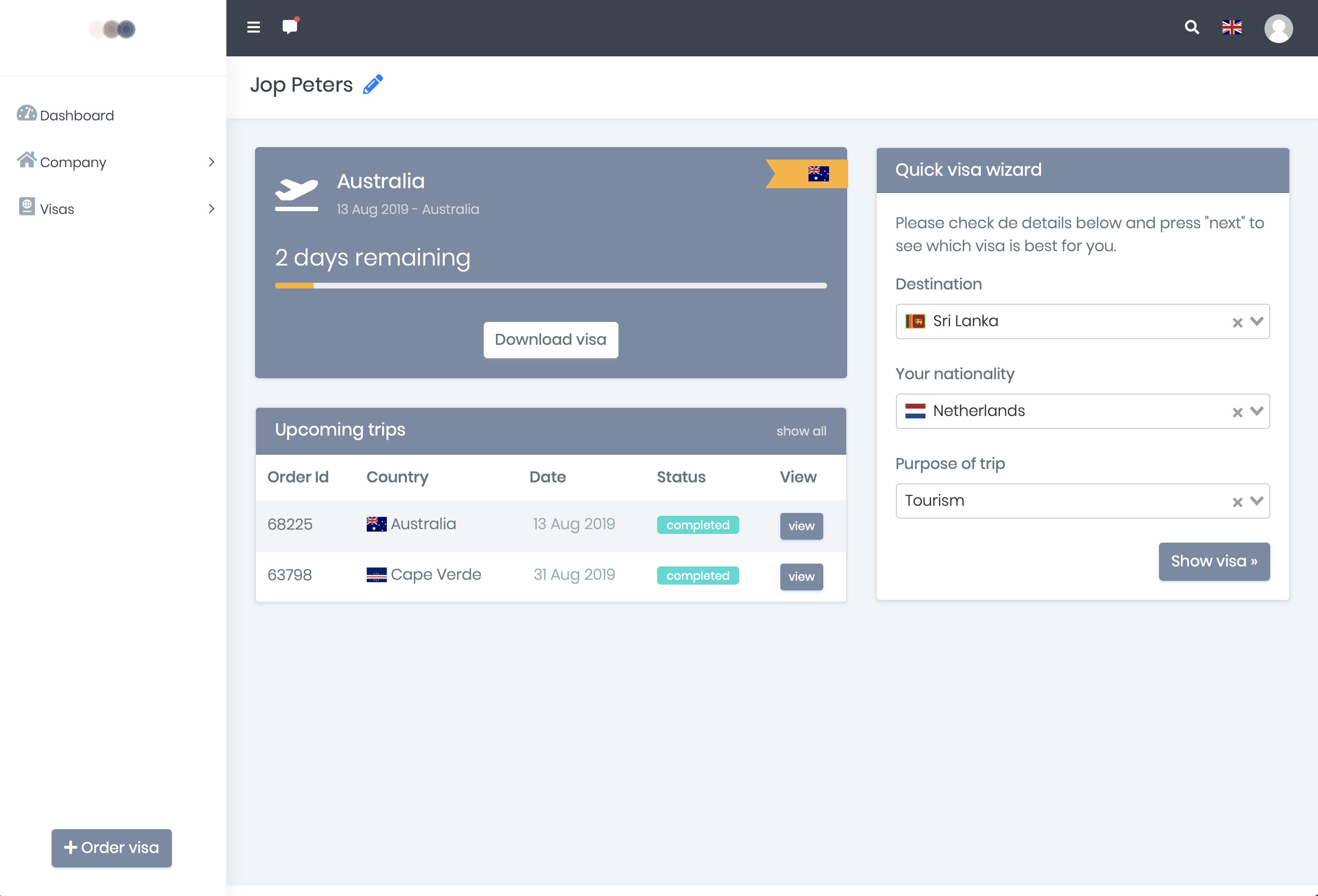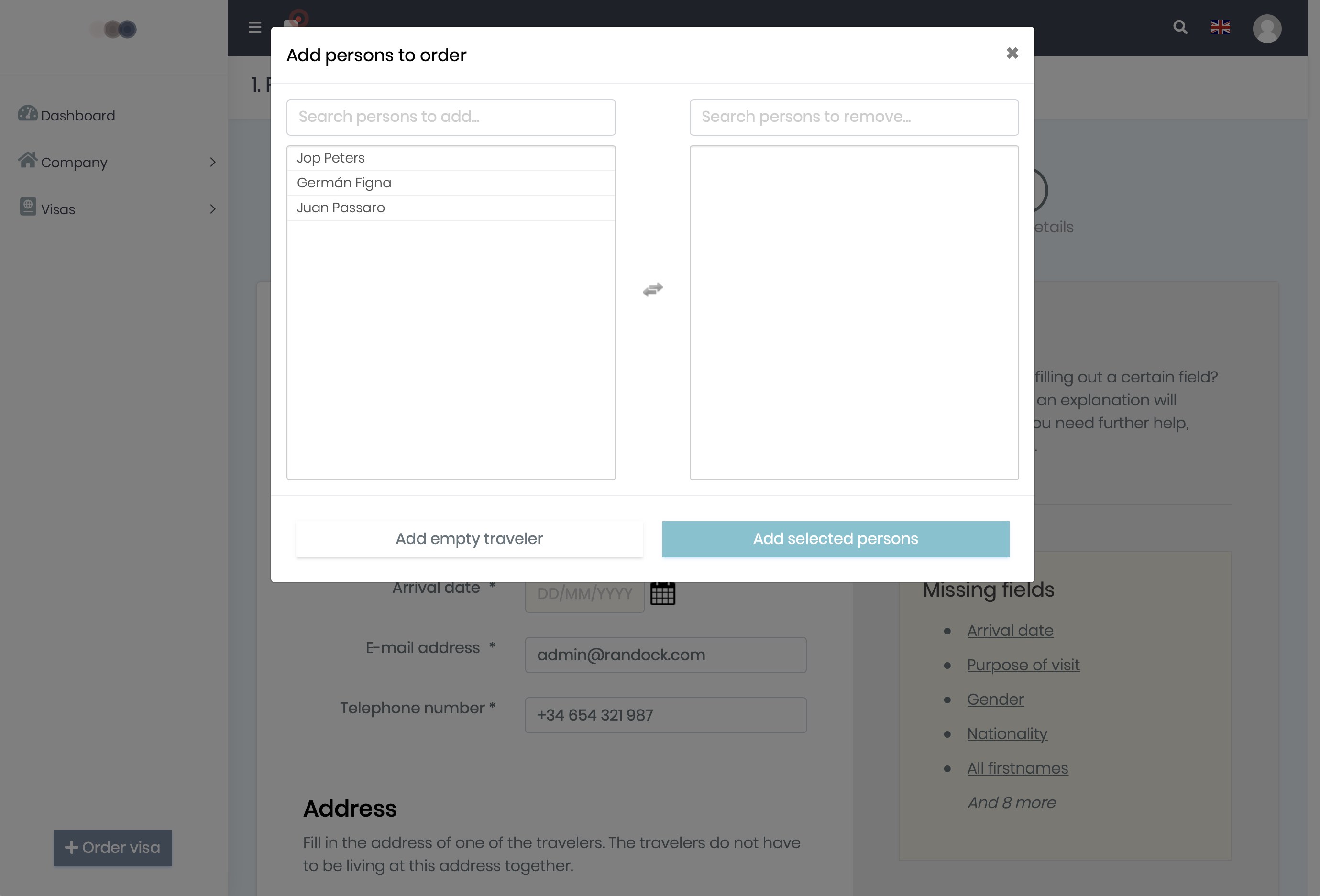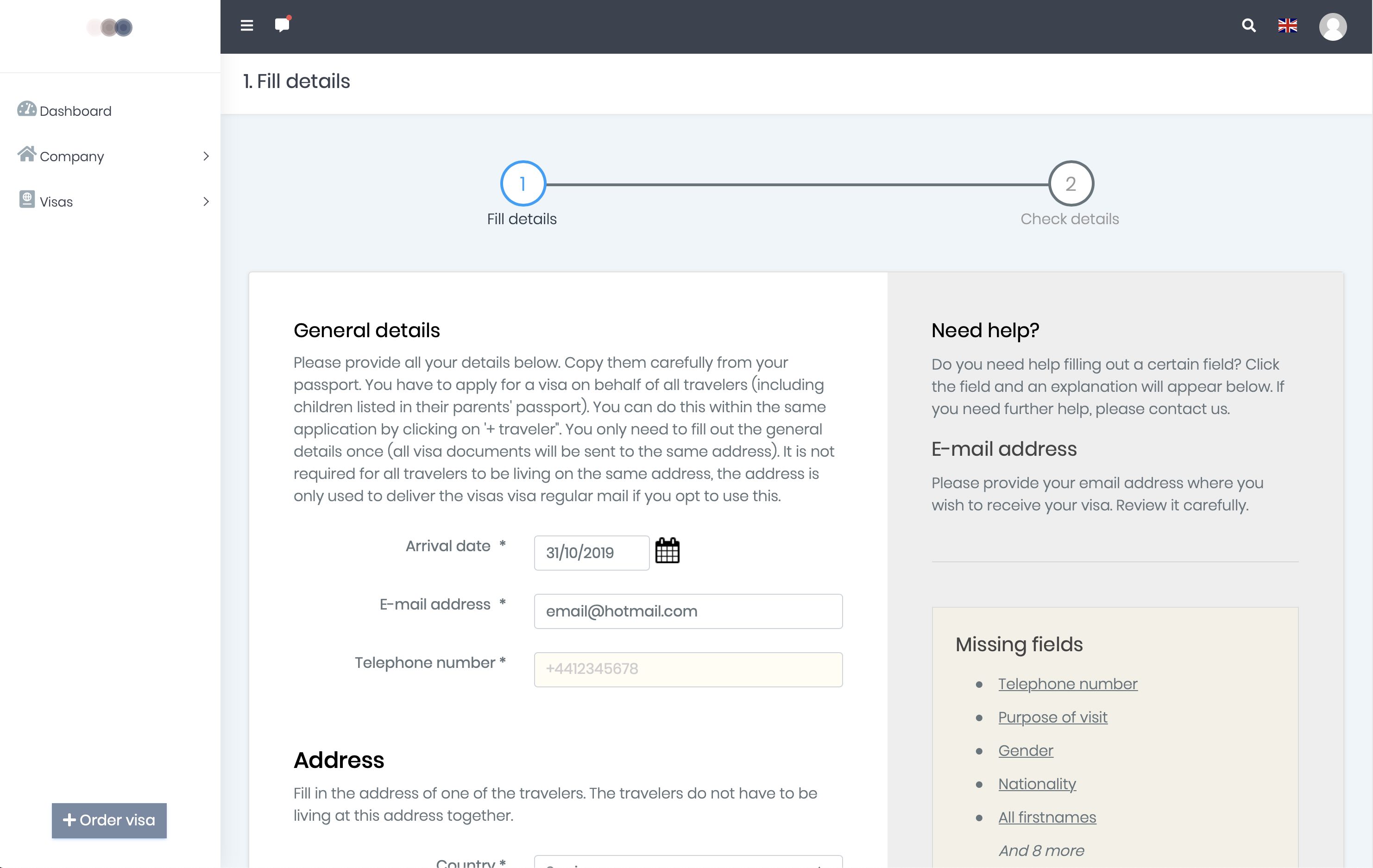 Intelligent system
Our intelligent system combines data, so you only have to enter the data once for each employee. Data is automatically linked to your next visa application, so you never have to enter the same data again. This makes it possible to easily apply for a visa for the same country multiple times.
Own account manager
For questions and advice you can contact your personal account manager every working day. Your personal account manager can be reached by telephone and e-mail. It is also possible to opt for our premium service on location. If you opt for our premium service, your personal account manager will take care of all your visa applications. The documents are then retrieved and the visa application forms filled in for you.
Live status updates
Our backend platform gives you a clear overview of all visa applications for your employees at a glance. You can follow the status live for every visa application. You are always informed of the progress and automatically see when a visa has been approved. Is a passport no longer valid or has it expired? You will receive a standard notification via our backend platform.
Fast delivery
When possible, in addition to regular visas, we also provide the option to apply for an e-visa. The information you need to provide for this type of visa is a lot easier and the processing time for an electronic visa is shorter than if you opt for a regular visa.
Own management center
You can choose to have the system managed by one dedicated employee within the company. He or she can then submit, view and manage all visa applications. Does every employee have to take care of his or her visa application himself or is this arranged per department? You can create different departments via your account and add employees to them.
Demo
To get an idea of the possibilities of our business platform, you can view our demo without obligation.
View demo »
Contact us
Would you like to know more about the platform or to apply for a business visa? Please contact us:

Telephone: +31 (0) 850043100
Email: zutphen@visums.nl